Curriculum
We follow the Early Years Foundation Stage Curriculum using the Department of Education Development Matters document.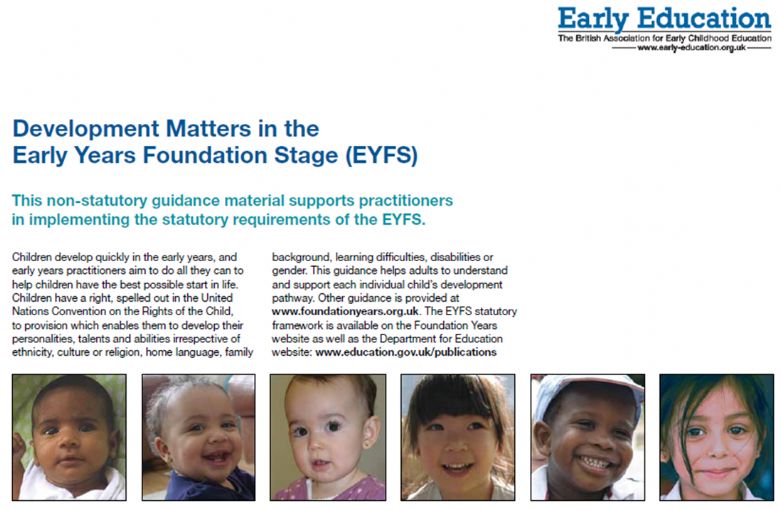 The curriculum is based on the Characteristics of Effective Learning and is divided into three Prime Areas and four Specific Areas.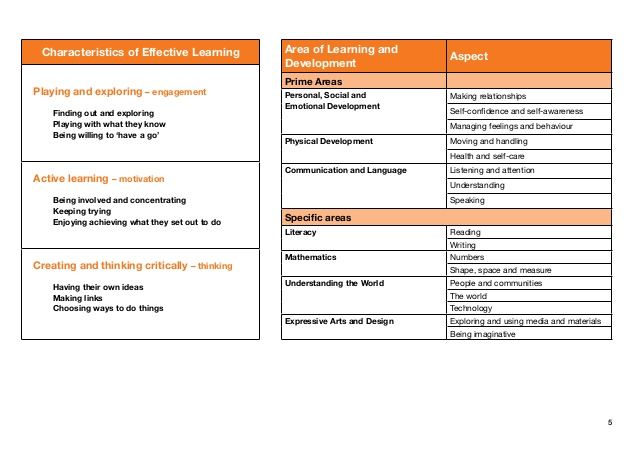 The Characteristics of Effective Learning and the Prime and Specific Areas of Learning are all interconnected.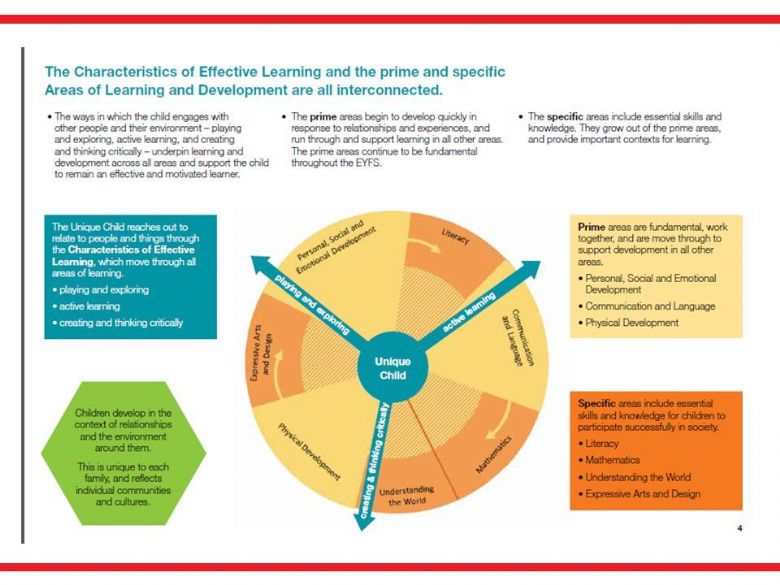 The document recognises that all children develop at their own rates, and in their own ways. The Areas of Learning are broken up into age bands:
Birth to 11 months
8 – 20 months
16 – 26 months
22 – 36 months
30 – 50 months
40 – 60 months
The age/stage bands overlap because these are not fixed age boundaries but suggest a typical range of development. We work towards children achieving these age bands and are regularly assessing them to see what their next steps are and to see what age band they best fit.
Further information on these age bands can be found in the Development Matters document found on the following website:
http://www.foundationyears.org.uk
4Children_ParentsGuide_2015_FINAL_WEBv2