Y4 explore Malala's story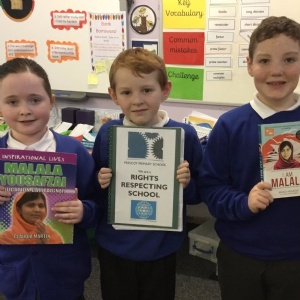 Year 4 have been exploring significant figures in the world today and have recently enjoyed learning more about Malala. The children have been exploring Malala's campaign work and have related this to the work we have been doing surrounding UNICEF's 'Rights Respecting School' Award.
Our pupils have been developing their understanding of the UN's convention on the rights of the child. Education is a key aspect of the charter and our children have reflected on a world without the opportunity to learn. We think Malala is a true inspiration and were especially pleased when her father 'liked' and retweeted one of our tweets!