Y3 enjoy a day in the life...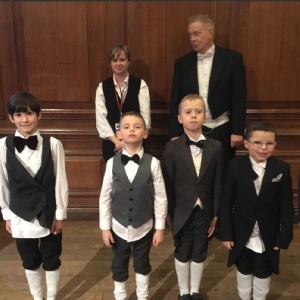 Victorian life at Croxteth Hall.
As part of their project on Heroes & Villains, Y3 took a trip back in time to Croxteth Hall.
The children had all made great efforts and dressed in role as gentry, butlers, cooks and stable-hands. On arrival at the wonderful Croxteth Hall, they were greeted by their 'masters and mistresses' for the day.
In groups, the children explored various aspects of life in a respected Victorian stately home. Some children prepared the stables, some worked on embroidery, some learned how to scribe with fountain pens, some learned how to set a table and serve the gentry...the list goes on. Throughout all of the activities, the children were encouraged to talk in role, using key vocabulary from the Victorian era.
This experience really did bring history to life in so many ways and is a memory that will last a lifetime.