Prescot Pilots have earned their stripes...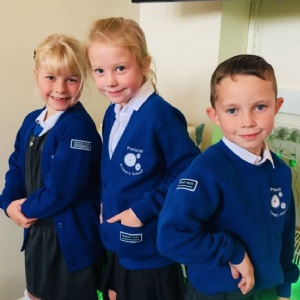 Recognising commitment to learning.
One of last year's success stories has to be our Prescot Pilots scheme in which we encourage children to embrace opportunities to learn new skills - both inside and outside of school. Our celebration event in July saw many Pilots receive their certificates at either Novice, Intermediate or Advanced level for achievements in sport, leadership or voluntary events such as charity walks. We loved seeing our children, from Reception to Y6, attend the event in their sports kits, Brownie uniforms or decked in medals and we look forward to doing it all again this year .
Last year's Pilots are now modelling the new Pilots embroidered badges and will soon be lining up on the learning runway, ready for take-off.