Community food banks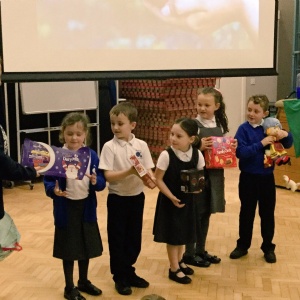 Pupils learn all about how food banks work.
On Friday we had a visit from Sue from the local charity 'The Big Help Project'. Sue explained how some local families find it hard to find money for food - and especially at this time of year. We listened as she explained how food banks work and loved a story she told about a lady this year giving food to the 'bank' when last year, she was a recipient! And then - later that night, we received 'tweets' from some children who had already donated to the local food bank! Thank you!