Our Learning Powered Approach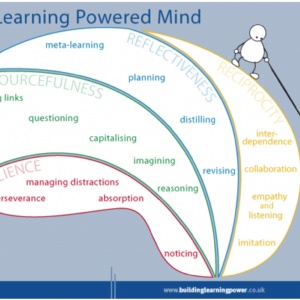 'Term on term, year on year, a BLP school breeds young people who are more curious, more willing to take a risk and give it a go, more imaginative, more creative, more thoughtful, more ready, willing and able to learn with and through others. It's developing this adventurous spirit that counts'.
Professor Guy Claxton, originator of BLP
Building Learning Power (BLP) is an approach to learning that we have begun to implement at Prescot Primary School. This approach was created by Professor Guy Claxton. It is based on the idea that we are all capable of becoming better learners. BLP applies this idea directly to the work of teachers in the classrooms, to provide a practical framework for fostering lifelong learning in all young people. At Prescot Primary School, we strive to put our learners first in a 'learning without limits' environment, recognising that we all have different strengths and interests. BLP allows us to nurture this ethos and build the children's learning power through a variety of strategies and techniques.
We believe that BLP is beginning to allow us to develop a common language for learning across the school. The language is used in all classrooms, with all children. This helps everyone talk about understanding learning to learn. We hope that this understanding will begin to spill over into life outside school, where you will be able to reinforce the ideas by encouraging the children to use their learning language in their everyday lives.
The idea is that the four dispositions (4 Rs) are like a group of "learning muscles", see the image above. Just as we can build our physical muscles with the right kind of exercise, learning muscles can also be developed and can grow in strength and stamina. It is these we are aiming to develop in the children.
You will hopefully begin to hear more about this from our learners over the coming months.