News from Apple!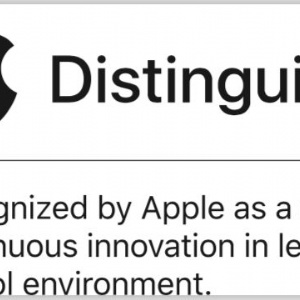 Apple Distinguished School for 2018-2020!
We are so pleased to share our exciting news! After we were invited to re-apply to be an Apple Distinguished School, we have received the good news that our application was successful! There are only 400 Apple Distinguished Schools across the entire globe and we are so proud to be part of this forward-thinking community. Find out more here:
https://www.apple.com/education/apple-distinguished-schools/
Our next iBook will shortly be published to the iBooks Store - it's all ready to go. We'll let you know when it's ready to download.
Plans are being made for the Apple Education Team to visit us to present our official plaque. We can't wait.
We would like to say a huge thank you to our children, staff and parents for supporting our vision of learning with technology. We are looking forward to the next two years!