The spirit of enterprise!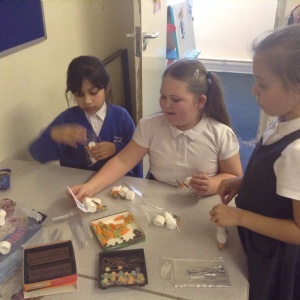 Olaf and reindeers everywhere!
It's that time of year again! All of our KS2 classes have been preparing for our Christmas Market where they would sell their homemade wares!
Y3 have been busy creating 'Reindeer Poop Soup', Y4 have made some 'Build your own snowman' kits, Y5 have been creating their own Christams cards and Y6 have decorated - and filled - sweet jars. Even After School Club have joined in, making some bags of reindeer food.
During these mini-projects, the children work in groups and must decide on the quatities they will need, how to organise themselves and how best to market and sell their products.
We think it is important preparation for future life and also builds on our school values, inparticular: Enjoyment, Opportunity and Teamwork.