Feedback!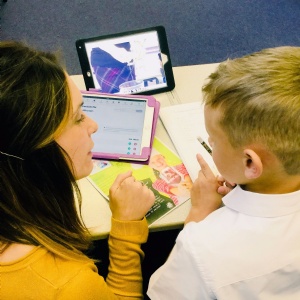 Responsive teaching is nothing new at Prescot Primary, but we have recently begun to work within a new approach to assessment called 'Balance'. Read more here:
http://www.thisisbalance.co.uk/the-product-2/
Teachers are able to quickly assess the small steps that children take on their daily learning journeys. There are valuable conversations between teacher/pupil and pupil/pupil that lead to shared judgements and next step thinking. These can all quickly be recorded via the iPad.
Feedback at the point of learning is invaluable!