Y5 go to university!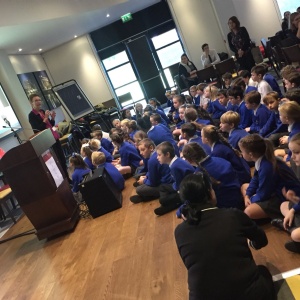 Written by Rachel Naylor and Joe Wood (Y5D)
When we got to Liverpool Hope University I thought the building was an amazing work of architecture!
First we explored Dracula's Whitby. We got put in groups with students from the University and wrote some descriptive sentences of Whitby Abbey. We thought about using all of our senses.
It was amazing because we achieved brilliant pieces of writing and we learned new adjectives and adverbs to include in our writing back in class.
We were very proud of our work, (especially Miss Doyle and Mrs Scott!)
Thank you to the staff and students at Liverpool Hope University