Bake-Off 2017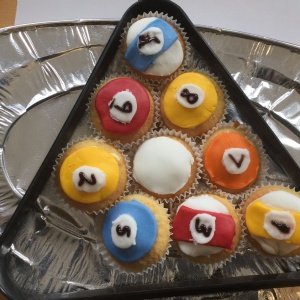 Sporting bakes hit the spot!
Our wonderful school community once again threw themselves into the annual Prescot Primary Bake-Off! This year's theme was 'SPORT' and we had so many imaginative creations, from cupcakes that looked like our Sports Team to golf courses and snooker balls! The winners from each Key Stage were choses by our trainee teachers, who had never eaten so much cake!
Our winners were: Alfie Johnson (RB), Ethan Culkin (Y1G), Harriet Kilshaw (Y4J) and Isabel Edwards (Y6SW).
Thank you to everyone who made or bought cakes on the day. Money raised will go towards new reading books.