Wolves go to PGL!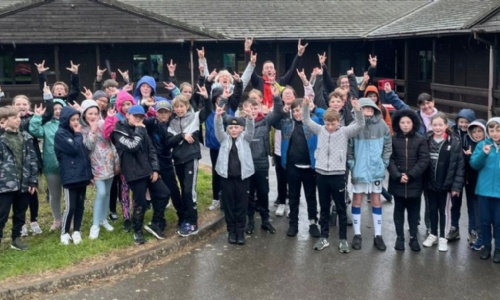 Our Y6 Wolves have been waiting since September (our original date) to see if this much-loved trip would go ahead. Their patience paid off as we were able to board the coach on the very first day that PGL Boreatton Park opened it's doors!
The four days away were packed with challenges that began with saying goodbye to families. We have seen children step off high towers, jump over high fences, build (almost) sea-worthy rafts, abseil down towers and fly down zipwires - not to mention walk many thousands of steps!
The staff took over 900 photographs of the activities and smiles which tells you just how much fun was had! We will discuss a safe way of sharing these with Y6 parents.
We were so pleased with all the children but decided to award some for overcoming specific challenges. Well done to Joe, Lacey, Olivia D, Molly and Adam.