Good news story!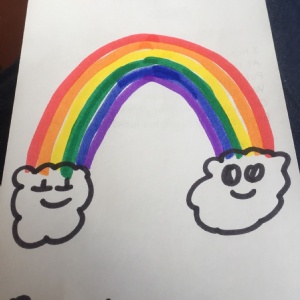 Good deeds make people smile!
There are so many people in our school community showing kindness and generosity to others during these strange times. It was lovely to hear of two girls who are spreading a smile in their local area and becoming quite well known for it!
Well done to Rachel and Jessica Naylor who begin to anonymously post little messages and pictures to their neighbours to brighten up their day - especially those who are key workers. Before long, their names became known in Rainhill and we have received messages at school about their achievements.
Well done girls, we often talk about 'good deeds' in assemblies - it's lovely to see the impact you are having with good deeds of your own.