Thank you book lovers!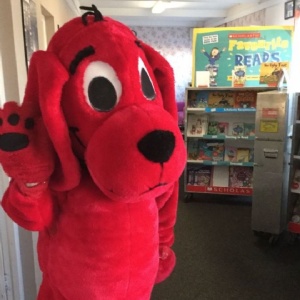 Our annual Scholastic book fair visit was once again a popular attraction for our young book lovers. With book shops in the area currently low in number, we feel that it is important to give children and parents the opportunity to see, read and talk about new book titles. And of course, Clifford came along to help!
We sold books totalling over £900 which clearly demonstrates a wonderful love of reading at our school. This means that we were able to invest in books to support our history and PSHE curriculum. These will be a great addition to our library - thanks to everyone who supported us.