Supporting Chester Zoo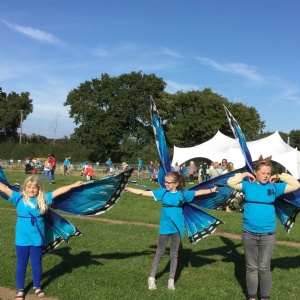 It was a privilege to be invited to attend the Chester Zoo Wildlife Festival on Saturday. We had been invited to display our own 'Wildlife Connections' work and take along our Conservationist Zooples (Pupil Leaders) to share our experiences with the visiting public.
Daisy, Millie, Clara and Jack gave up some of their valuable Saturday to join the festival and loved every minute. We spoke to many people who were interested in our local wildlife studies and we also had a great game to engage the younger visitors.
Find out more here:https://www.chesterzoo.org/events/wildlife-connections-festival/
This certainly is a great free family event!