Here come the Sharks!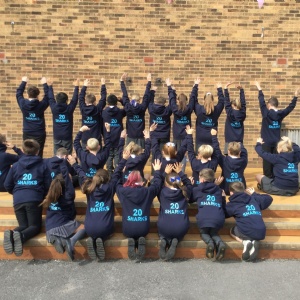 Year 6 SHARKS get kitted out!
There is always a lot of excitement around school at this time of year. Everything is new and our school community is getting back into the flow of a busy school year. This week has been especially exciting for Year 6 as they received their new '20 SHARKS' hoodies.
This year, they have been sponsored by SWL Northwest Ltd and we are so happy to have them ready to give out at the start of term.
Year 6 are walking with an extra spring in their step as they realise the responsibility of being the oldest pupil learners in school. The hoodies have been much appreciated by both children and parents and we all think they look really smart.
Thanks again, SWL Northwest Ltd!