Project DASH @RocketFund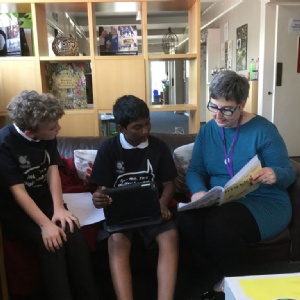 Digi Leaders share our project with Governors...
A year ago, we were part of a RocketFund campaign to raise money for programmable devices called Spheros.
We managed to raise enough money to buy six spheros and they have been in constant use ever since. This year, we can see a need for more programmable devices in our Early Years settings. So, two of our Digital Leaders - Alfie and Pranav - have been busy creating a short video to support our pitch. Here they are explaining the project to our Chair of Governors, Glenys Hurst-Robson.
The project was launched on Mon 3rd June and will run until Mon 8th July. Click here to read about the project and watch Alfie and Pranav's movie:
Please donate (from as little as £1) or share if you can! Thank you!