Raising readers for life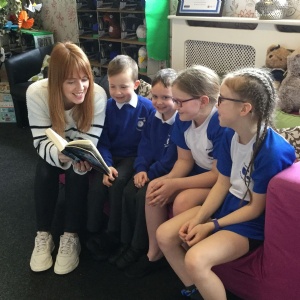 It's been a very busy week in school, with the focus firmly on the joy of reading. World Book Day gave the children a chance to come in dressed as their favourite book character or simply to bring in and share their favourite book. We also were delighted to hear about what the children had spent their free £1 book token on.
But for us, the best parts of this week were the times when we welcomed parents, carers and grandparents into school to read with our children. We call this 'Family Storytime' and we ensure that siblings can read together as well as friendship groups from across classes. During the week, we have found groups of readers on sofas, window seats and on bean bags throughout the school.
What a lovely way to celebrate the joy of reading together.