English
Our Provision for English across the school looks like this: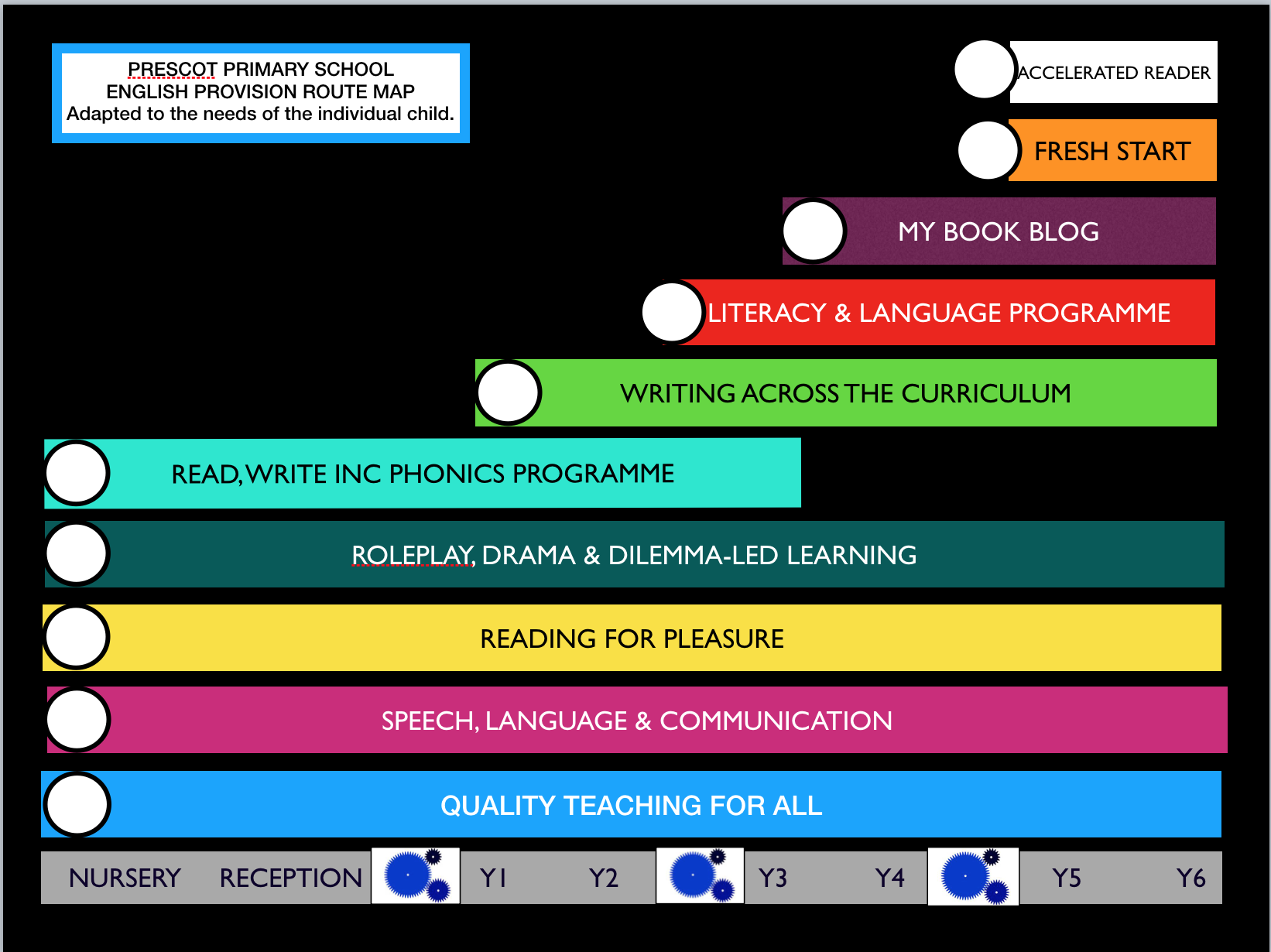 Find out more about each of the different strands by clicking on the pages in the menu.
Reading is at the centre of everything we do. We have written an overview of a child's reading journey at Prescot Primary School. Please click on the attachment below to read it.
Find the English programmes of study here: