Maths - White Rose Hub
Here is an outline of the different maths topics we will be covering throughout the year.
This may vary depending on how quickly the children are progressing or comparatively if they may need further guidance and help.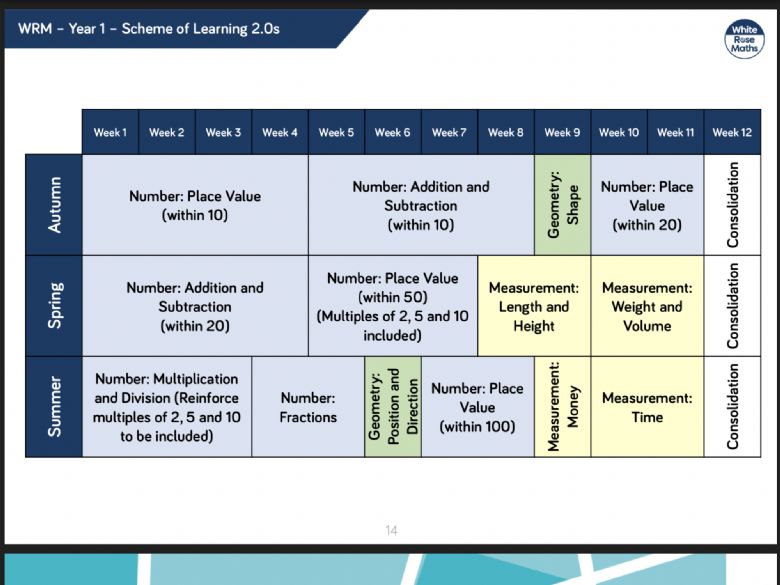 Below, is a break down of the small steps that the children will be focusing on throughout the Autumn Term.